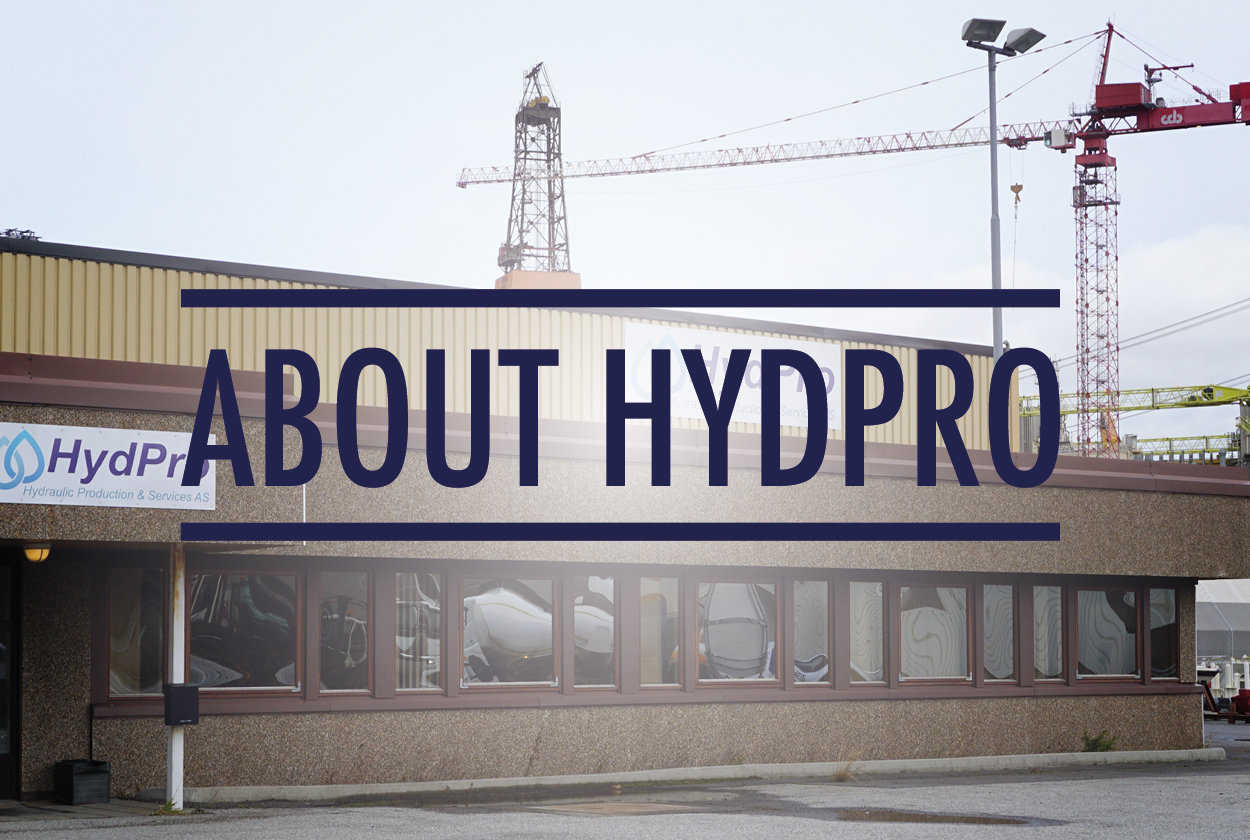 Our team consists of experts in their field.
Hydraulic Production & Services AS (HydPro) was established in October 2017 by Arild Fjellhaug, Kjetil Angelskår and Steinar Landro. We have extensive experience in hydraulics and have worked in the Oil & Gas industry and Maritime Industries in various companies such as MacGregor, Cargotec, Advantec / NTOS, TechnipFMC and Aker Solutions.
HydPro focuses on the production of hydraulic equipment according to customer specifications. We carry out everything in design, production, pressure testing and service with accompanying documentation.
HydPro is established in a modern workshop at CCB Ågotnes – and is well-equipped for production, piping, pressure testing and service of hydraulic equipment.
HydPro aims to be the preferred design and productions supplier of hydraulic and mechanical equipment to subsea system suppliers, aquaculture, offshore and marine suppliers.
HydPro will be renowed for its highly qualified employees as well as our ability to be solution oriented for the benefit of our customers.
HydPro´s production will be LEAN and efficient to ensure high quality products and services at a low price for our customers, whilst still ensuring our financial security.
Everyone at HydPro will always act in compliance with our regulatory requirements.
We will achieve this by:
Managing our work processes to reach our goals, comply with the government requirements and fulfill our customers' expectations
Making sure our employees have the correct and high competence, and stimulate learning and competence development
Continuously improve the effect of our management systems, our efficiency and profitability in our internal processes
Integrating risk management as a part of our business to avoid unwanted events and to exploit opportunities
Ågotnes, 19. april 2018
Steinar Landro
HydPro AS, CEO
 Our customers are our best references